Home > Services > Environmental
Environmental
Phase I Environmental Assessments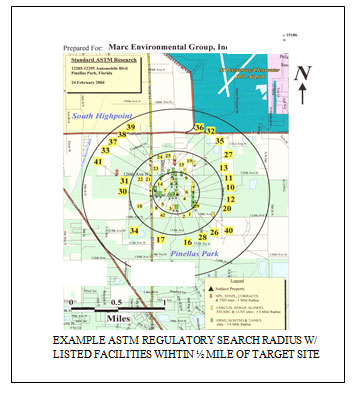 The Marc Environmental Group, Inc. knows the art of the deal. Our experienced and dedicated professional staff has completed over 1,000 Phase I Environmental Assessments throughout Florida and the United States. The Marc Group is well versed and has the experience in preparing Phase I ESA's in compliance with ASTM Standard 13-1527 and the less comprehensive Transaction Screening Process as specified by ASTM 14-1528.
Our professionals will methodically identify and evaluate Recognized Environmental Conditions and Environmental Concerns and provide the client with a clear resolution and Course of Action.
Phase II Environmental Assessments
Once a Phase I Environmental Assessment is completed, the Marc Group senior staff will evaluate the findings in order to determine if a Phase II ESA is necessary or justified. Our experience has shown us that approximately 1 out of 20 Phase I ESA's result in Phase II ESA's. The Phase II process generally consists of invasive soil and groundwater sampling and analysis. The Phase II scope of work prepared by the Marc Group staff is aligned with the findings of the Phase I ESA and is both logical and cost effective.
Petroleum and Hazardous Waste Contamination Assessments and Remediation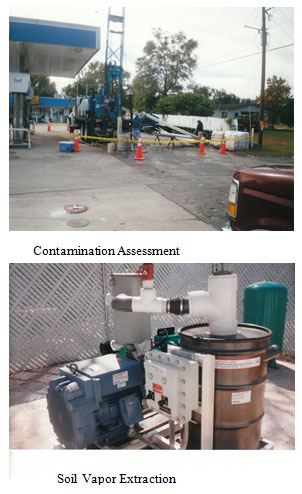 The Marc Environmental Group has over 20 years of experience completing Contamination Assessments, Remedial Action Plans, Soil and Groundwater Cleanup System Design and Installation for Petroleum (retail and bulk fuel) and Hazardous Waste Sites. The Marc Group has been active in the Florida Petroleum Cleanup Program (Cleanup Contractor #00471) for over 15 years and has completed numerous assessments and cleanups under state supervision.
ADDITIONAL ENVIRONMENTAL SERVICES
Asbestos
Environmental Permitting (ERP, NPDES etc.)
Underground Storage Tank Closures
Negotiation and Technical Representation